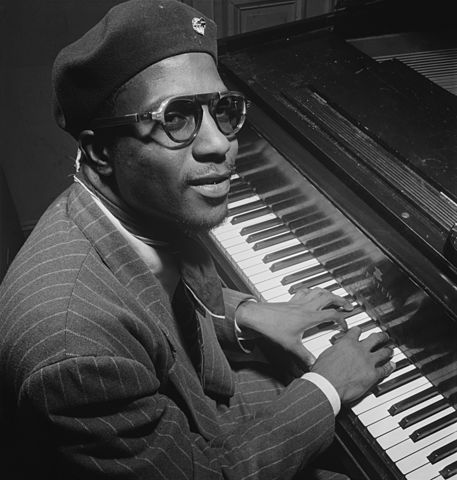 When I graduated from college I got an assortment of gifts from friends and family. Few of them stand out because they were mostly checks and gift cards, but one of our family friends got me a large beach towel in addition to a $50 gift card about a year after I finished.
At the time I had just gotten into Thelonious Monk. I visited a friend in New York for a quick vacation before shipping out to Japan on the JET Program, and my friend's roommate had two huge folders of CDs. This was the tail end of the CD era. I didn't have an iPod yet, but I did have a nice collection of music on my computer. I spent a few hours going through the folders and ripping things that looked interesting into iTunes.
I know I took a T-Rex album, but I can't remember anything else other than the Monk's Straight, No Chaser, an album the roommate recommend as a first step into his music, and Alone in San Francisco.
Once in Japan I hooked my laptop up to the large television supplied by the town and piped music through its speakers while I cooked dinner or cleaned around the house. This is how I fell in love with Monk. Chopping onions for an omelet, hanging wet clothes to dry outside (or inside if it was too cold), sweeping and wiping the tatami mats cleans. I also played Monk while driving around Fukushima Prefecture in my tiny Daihatsu Mira.
I took a few trips into Tokyo for a conference and for the winter holidays, and each time I returned with more Monk. His solo albums, his work with Sonny Rollins, his early bebop and the wild Brilliant Corners. The RECOfan in Shibuya was my go-to shop. They always had good deals or a surprising find.
I also picked up the first iteration of the iPod Mini, which enabled me to play them in the car more easily. It only had 1GB of storage, so I was forced to swap albums in and out, but I always reserved space for Alone in San Francisco and Thelonious Himself. During my first winter, I was driving a friend home to Inawashiro and had Thelonious Himself playing as we passed the snowy fields between the foot of Mt. Bandai and Lake Inawashiro. We must've been toward the end, right around where Coltrane comes in with the sax on "'Round Midnight" after just piano for five straight tracks. My friend turned to me and said, "This album is pretty amazing."
When I went home to New Orleans to see my brothers graduate in May and was surprised by the belated graduation gift, Monk was the first thing I thought to buy with the gift card. I used it on Monk's Dream and the documentary Straight, No Chaser. We went to dinner with the family at one point while I was home, and I told them what I had bought.
"Thelonious Monk?!" the mother said with half-sincere, half-joking incredulity. "We wanted you to have some fun! That's why we got you the towel." She then laughed a little.
I am certain she had no real idea who Thelonious Monk was. Which is too bad. There aren't many musicians with a greater spirit of fun than Monk.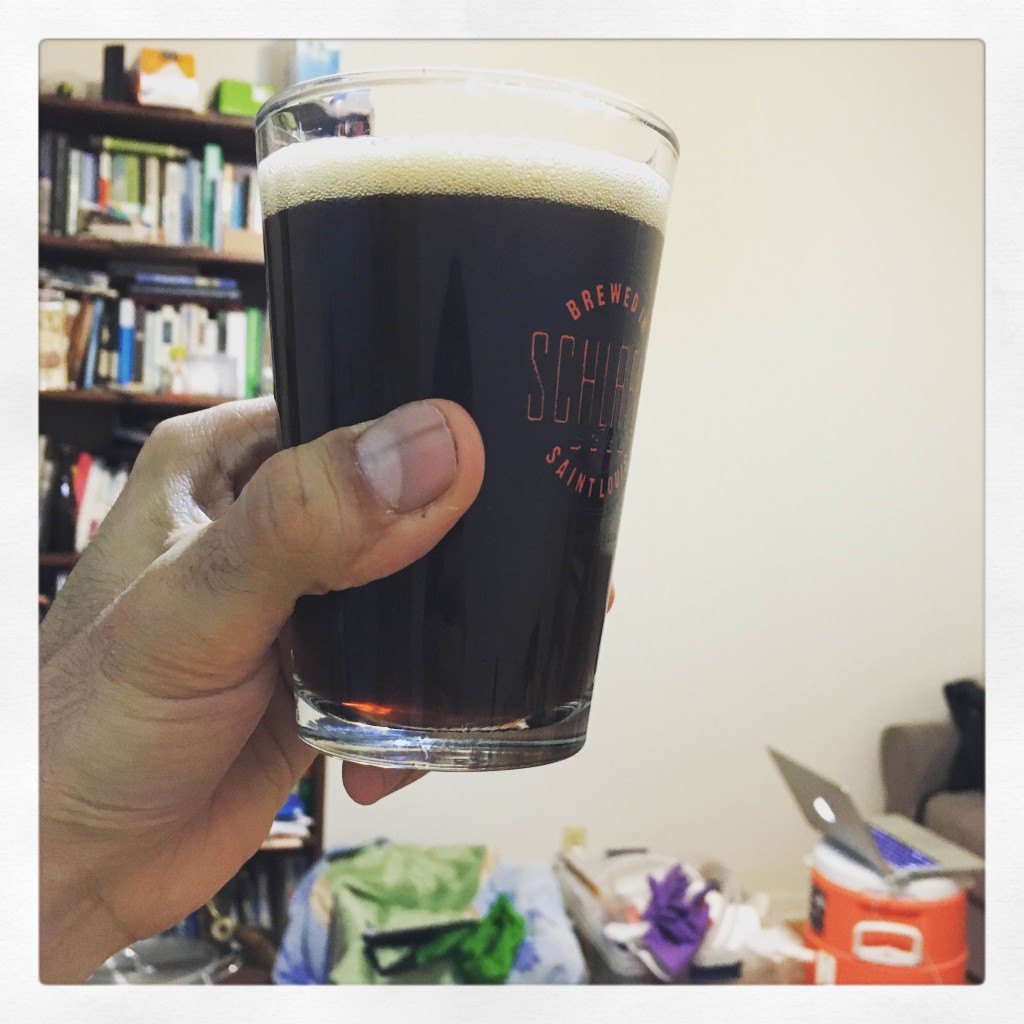 I've never been able to forget her comment. I actually think about it pretty often. When I'm listening to Monk. When I use the towel, which I've brought to music festivals and events but not yet an actual beach that I can remember. More recently I've been using it to prevent bottled homebrew from becoming light struck. And to dry out my equipment after brewing.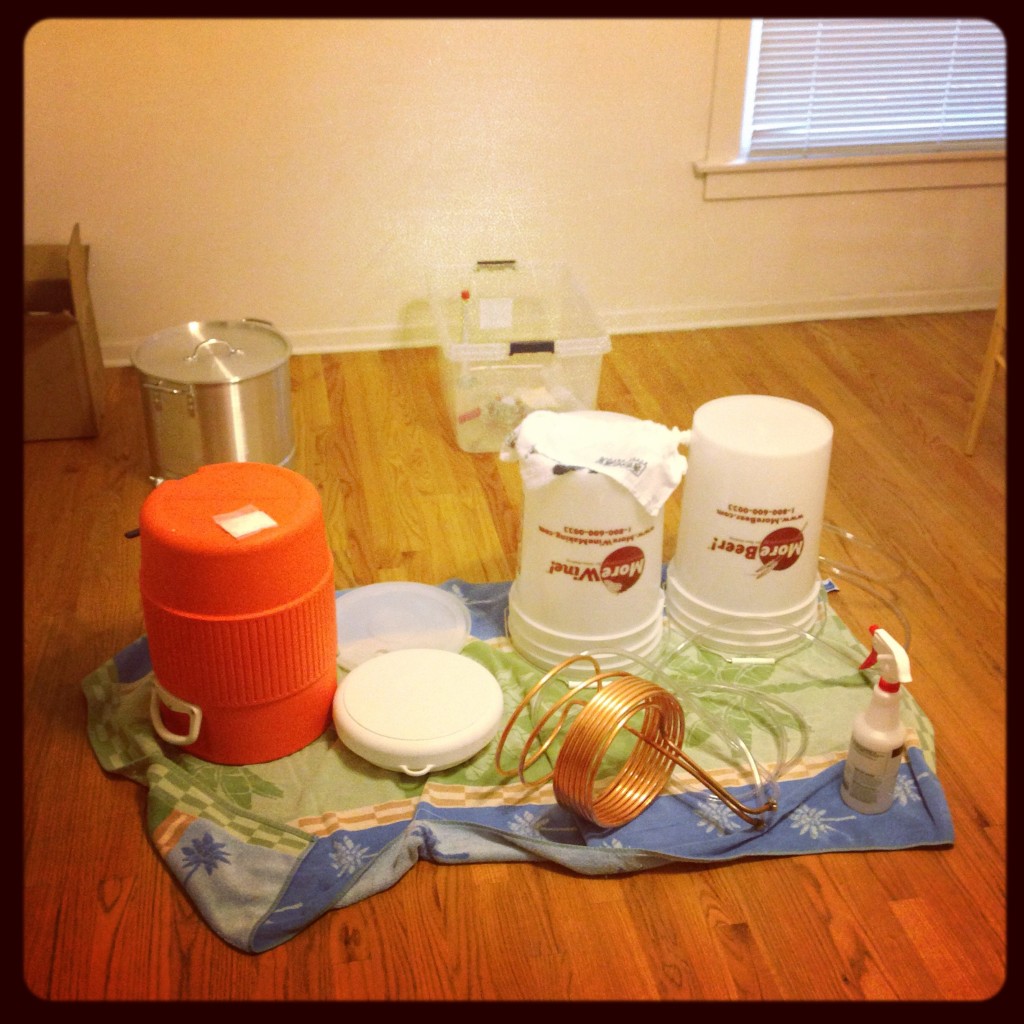 I'm sure these aren't the uses that she imagined, but they're still fun. Happy 10th birthday, beach towel.