In addition to this site, I maintain a few other blogs: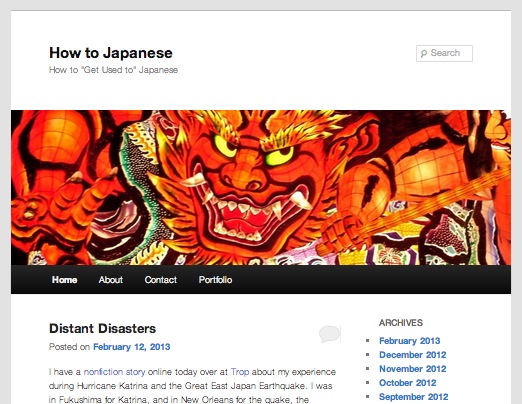 How to "get used to" Japanese – lessons from outside of the classroom, ways to conceptualize different aspects of the language. This is my bread and butter, my original blog baby, the project that not only got me writing again when I was idle in the Japanese countryside but also helped me realize that all I had to do was fall in love in order to enjoy writing: I fell in love with Japanese. I'm currently (slowly) at work on a book version of the site.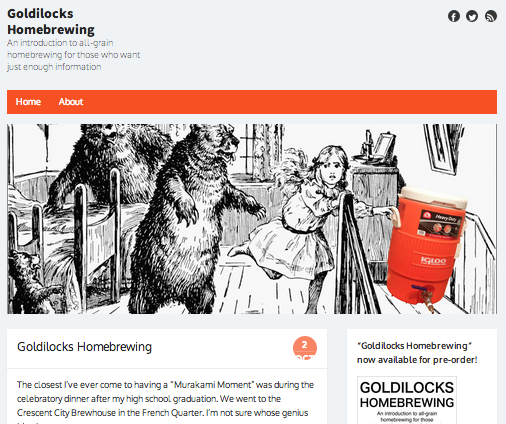 A companion blog for my book about homebrewing affordably.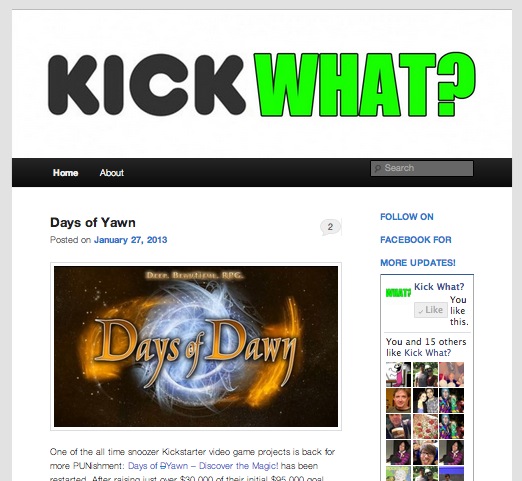 During the summer of 2012, I convinced myself that Kickstarter was an acceptable "productive" method of procrastination from the summer course I was taking. It didn't take long for me to get hooked on following the good and bad projects. I try not to bully with my commentary, but it's hard not to enjoy the lack of awareness on the part of many project creators.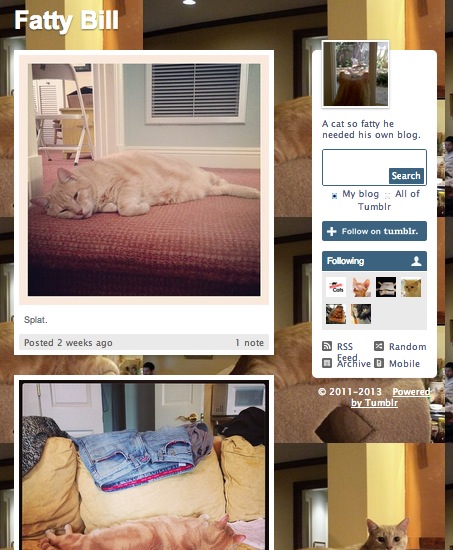 My cat Bill is so fat that he deserves his own blog, and I gave it to him. Follow the adventures of Fatty Bill.